Based in Floirac near Bordeaux, we are France's leading big bag distributor. Our expertise to your needs guarantee respect for ethics, the environment, regulations and costs. Present in 68 countries on 3 continents, we sell almost 10 million big bags worldwide and are constantly expanding. Our ability to adapt, to constantly innovate, our ambitions and our in-depth knowledge of the business and the market have enabled us to make a name for ourselves worldwide for many years, and to keep growing.
The result of the 2007 merger of Framapack (1991) and Sacherie du Midi (1974), Baobag has a rich history spanning more than 40 years. It's this experience and know-how acquired over the years that has enabled us to become true experts in our field, offering you reliable, technical and tailor-made support for all your projects. Our broad, strategic vision has enabled us to acquire an international dimension and to design and offer our products to the worlds of industry & agriculture, courier services, the environment and retail.
Today, as Europe's leading big bag supplier, our success is thank of long and loyal collaborations with our customers and partners all over the world. It is based on the advice and support of our experts, our unique know-how and our 100% customized approach. This has enabled us to forge close, trust-based relationships with all our partners, and to establish our position as a benchmark in the market.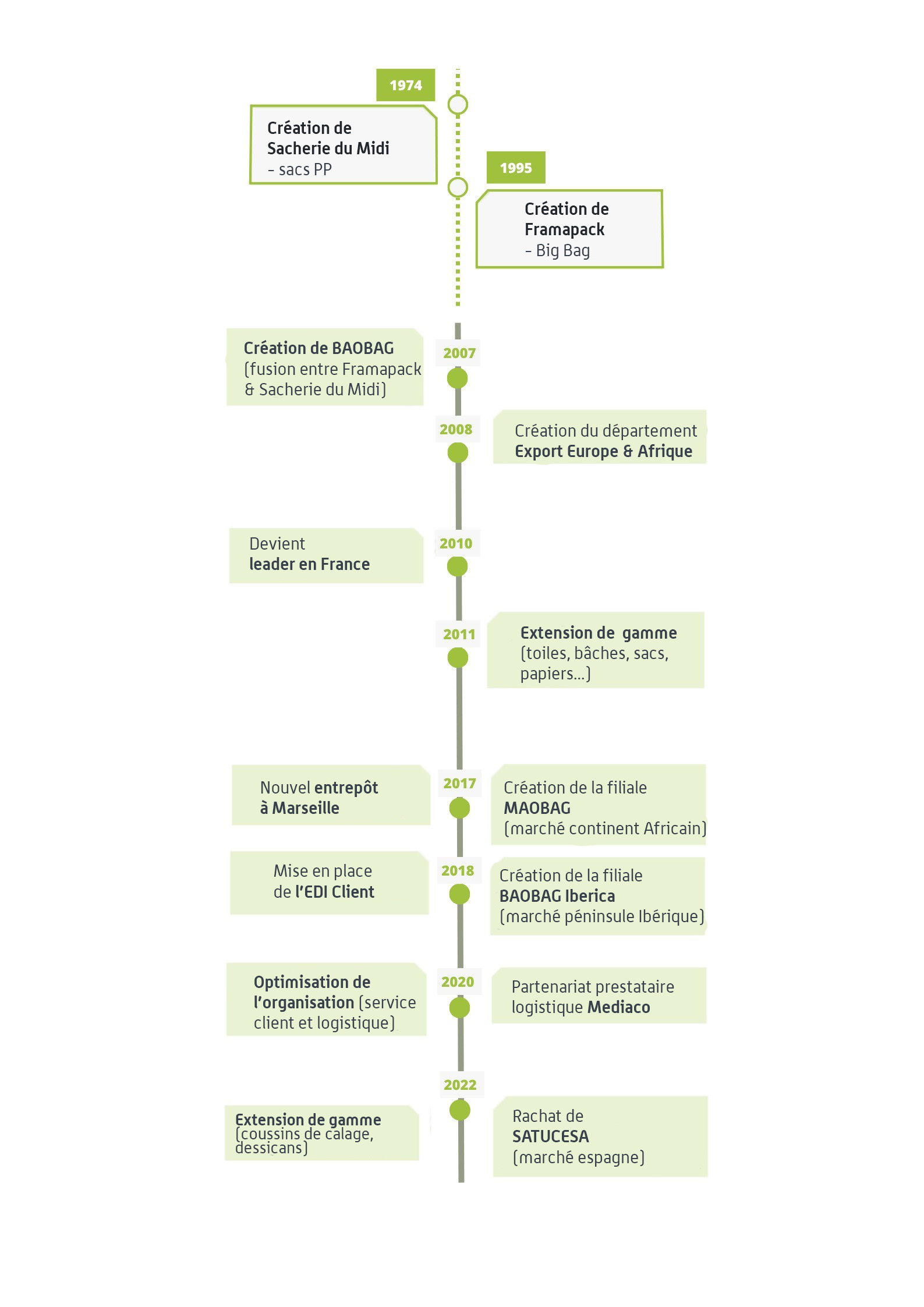 Baobag, your packaging solutions partner !
Our ability to listen and our ethical, sustainable and technical approach ensure that you get the most solid, high-performance products, in complete safety and as quickly as possible. We offer a complete range of products (polypropylene bags, FIBCs, tarpaulins, polyethylene bags, paper bags, hoppers, liner containers, FIBC supports, etc.) adapted to every sector of activity, divided into three divisions:
From design to manufacturing, storage and delivery, the entire process is optimized to offer the ideal packaging, at the lowest possible cost. Our wide range of in-stock references, coupled with a high degree of customization, provide you with complete, innovative and customized solutions. Close to your needs and expectations, with a focus on performance, transparency and cost optimization!
The implementation of our new in-house printing service, thanks to the acquisition of a PP bag printing machine in Morocco with 4 and 6 color printing. This means you can now personalize your PP bags even further, as well as your big bags.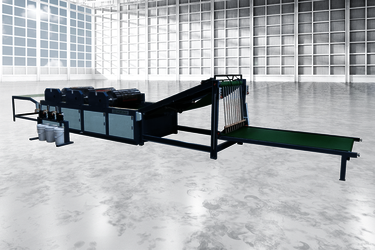 At your service: a privileged relationship, an optimized process
The Baobag Group's 62 employees are at your service day in, day out, to meet your requirements and expectations. Our experienced sales teams, organized into areas of business expertise and supported by our customer and quality departments, benefit from a sound knowledge of the technical and regulatory requirements specific to each sector of activity. Our internal organization in terms of service and structure enables us to respond ever more effectively to your needs and to the evolution of sales techniques, in order to further optimize customer relations and innovation, which are at the heart of our concerns.
Votre réussite est aussi la nôtre !
Executive Committee
Fabrice Saffré, the current CEO, has been at the helm of the company since 2016.
The management team is made up of 4 people:
Fabrice Saffré
Hélène De Sa, Purchasing and Quality Service Manager
Eric Nérin, Group Commercial Director
Samuel Perrichot,Chief Financial Officer